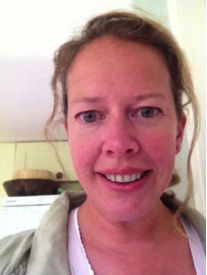 my ideas, my studio,
my products,
and a little about my life…
I work in my studio inspired by what is around me. I live on a farm in rural Scotland in a funny, big, old house with my husband, three children, two naughty terriers, lots of cows, five pet sheep and the odd deer.
My training was in the knitwear industry but I now like to work in several mediums from oil paints to knitted fabric and ceramics. Designing colourful fun products is the most rewarding work especially when other people love what I do too. I also work part time in Crail Pottery decorating and coming up with new ceramic designs, this in turn inspires the bright and simple designs that appear within my other work.
Everything is inspired by what I see around me in Scotland and abroad – on holidays, in the garden, on the beach all noted down in my sketch books to be used at some later point. I try to be free and design what I feel looks fun and people will want to wear or have around them and sometimes I just do whatever I feel inspired to do or paint that day!